From Dropout to Digital Nomad
How to Find a Profitable Idea and Start Your Side-Business Without Quitting Your Day Job
Do you ever…
Think about what else you could or should be doing while procrastinating at your job?
Watch videos of digital nomads or online entrepreneurs travelling the world and think, "Man, I wish I could do that too."
Feel like, if you just had a good idea, you'd do whatever you needed to make it happen?
But then think…
I hate this job and I WANT to quit, but I can't! I have to pay rent.
Those entrepreneurs have talent, they know how to film, run a business, and they're inspiring. I want to follow them, but there's no way I can do what they're doing.
Even if I have good ideas, I don't know what to do with them! How the hell do I make money from my ideas?
In this course, you are going to get the step-by-step information you need to go from: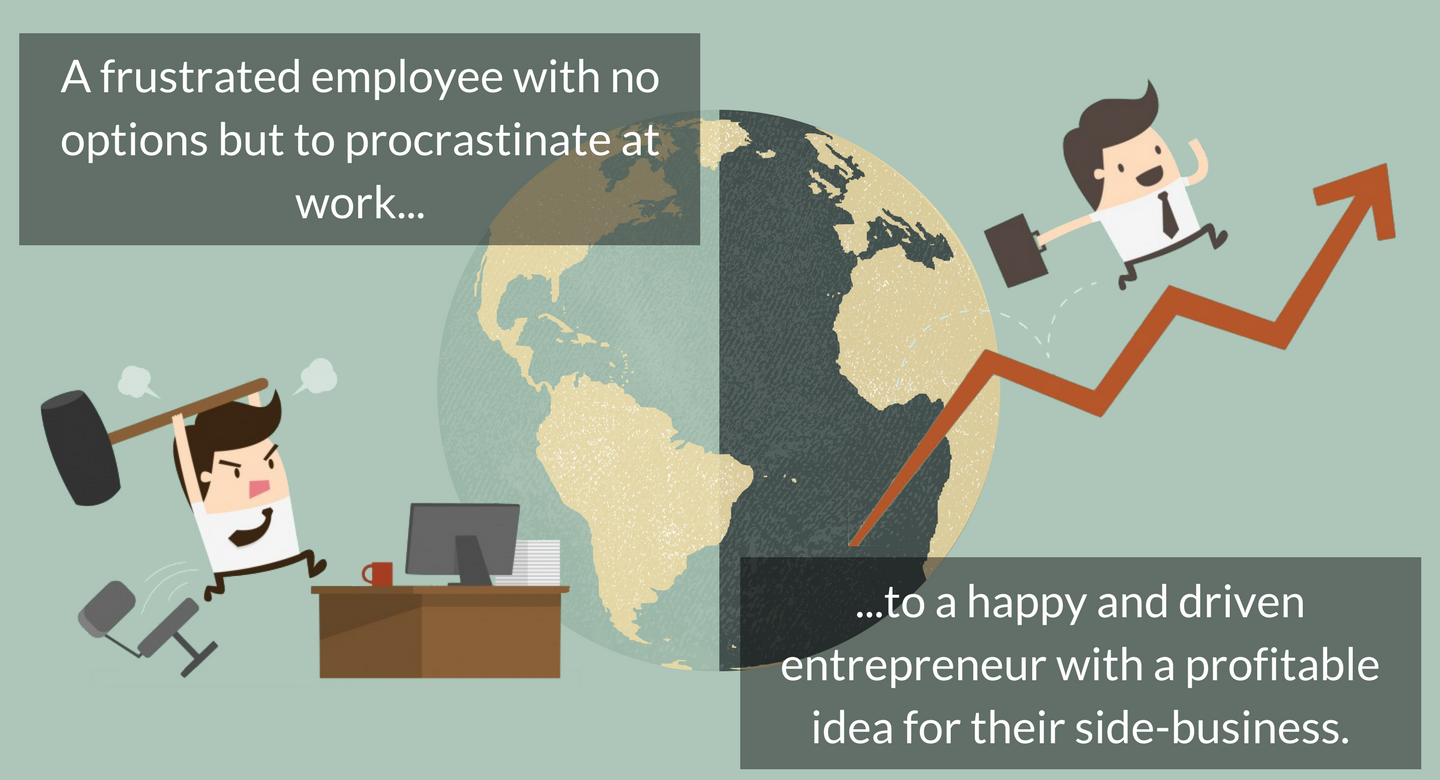 And you'll do it all without having to deal with the uncertainty of quitting your day job.
No unnecessary risks, no lashback from your boss, and no more fighting with your family.
I wanted to let you know that I've been in the art business for 20 years, and I hated my job.
By the time I worked up my courage to start my own business everything had changed, so I felt completely lost. All this digital marketing / social media stuff is necessary now, but I didn't grow up with it.
At the same time, everyone is talking about everything online and I had to spend a lot of time thinking about whether or not I could trust you.
I just wanted to let you know that I'm glad I did.
Your beta course was really good at teaching me the basics of what I needed to know. There was a clear roadmap that I could follow that made sense to me and got rid of all the other options I would read from other marketers.
I'm recommending it to all of my friends who want to quit too.
Your Instructor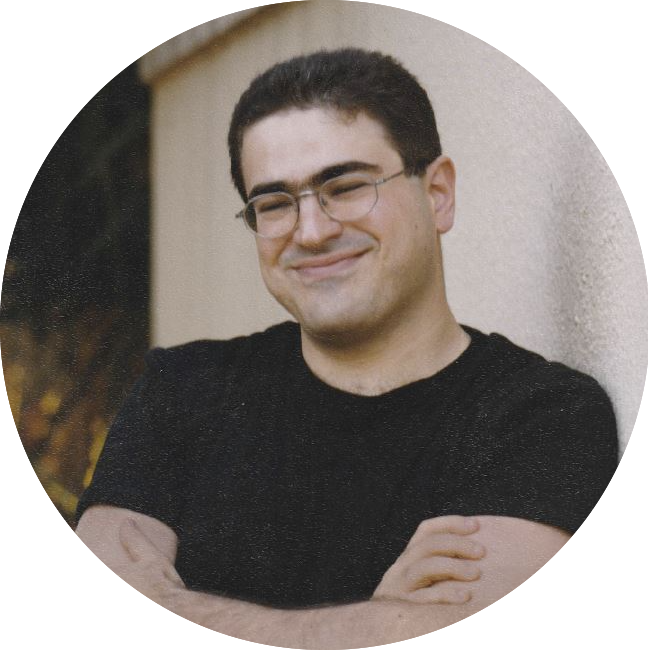 Dan Kramarsky is a professional educator with over 35 years of experience, has himself been diagnosed with ADHD, and is the parent of a child with ADHD that is now studying at a top-tier university.
Dan graduated from the University of Pennsylvania and Bank Street College of Education. He did postgraduate work at Columbia University Teachers College, where he earned a William Heard Kilpatrick Fellowship and a Maxine Greene Fellowship, both in Philosophy of Education.
He has been a classroom teacher and middle school Dean at the Dalton School in New York City and Director of Student Life at the Lycée Français de New York and understands the intricacies of IEPs for differently-abled kids.
Dan has taught teachers at the Klingenstein Center for Independent School Leadership. He is a member of the National Education Honors Society and he sits on the Citizens Committee for Children of New York Advocacy Council. He has been a member of the Board of Directors of the National Parenting Association and the Rodeph Sholom School in New York City.
Dan is also the President of the House of Study, an organization dedicated to developing new ideas in educational theory and practice. He has presented his work at the national conferences of the Association for Moral Education and the Philosophy of Education Society and has been an invited lecturer at Columbia University and other top-tier universities.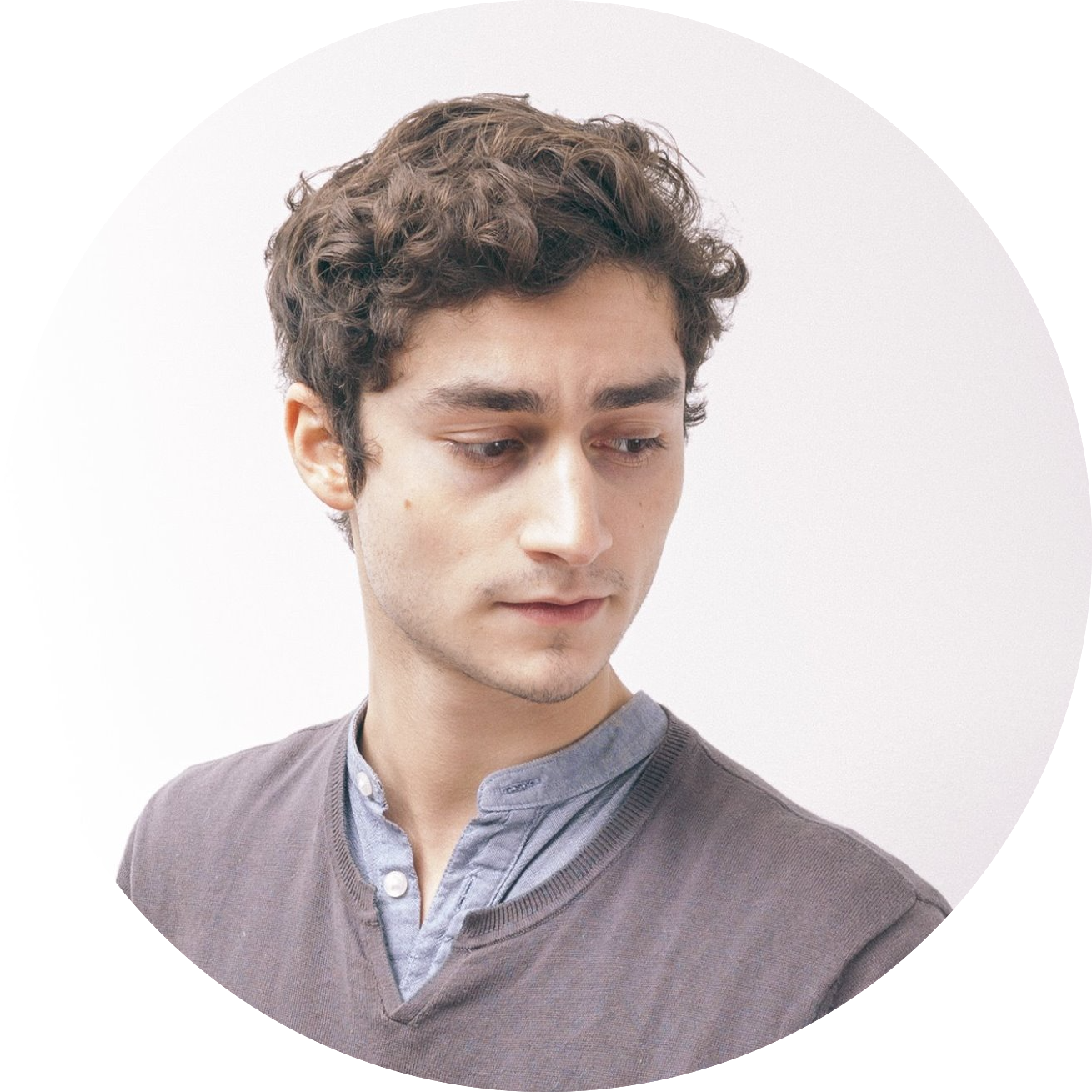 I've been working as a creative consultant in Guangzhou, China for 2 years and I took the From Dropout to Digital Nomad beta course.

It's really good man. I started working on my side business 6 months ago and I'm now running my own online course and freelance business in Guangzhou!
I thought I'd say thanks and share some tips that might help other students.
1. It's really important to emphasize that there is a simple set of steps to follow.
Before signing up I had no clue where to start or that any of this was even possible. You have to show people that it's not only possible but also pretty manageable.
2. It's actually not as scary as it seems, it was really exciting!
It's hard to know if your idea is good and if it's worth following. The Demand Test was a really simple and genius way of validating and figuring out the basics. I'd promote that.
3. The psychology is really important too.
FDTN really helped me be more decisive with my ideas. It's hard to come up with ideas alone and even harder to pick ONE. I felt that the Idea Generation phase of mixing and matching the ones you're interested in also really helped because there was a clear objective of making money, whether it's doing something you're interested in or not. That focus removed a lot of the clutter for me.
I'm interested in knowing what kind of other ideas people came up with and if there are ways other students can work together. It's a cool concept and it'd be even better if we could meet and collaborate.
Course Curriculum
Understanding Online Business
Available in days
days after you enroll
Working on a Side-Business
Available in days
days after you enroll
Frequently Asked Questions
When does the course start and finish?
The course starts in about a month and should take you less than a week to complete! Although, it is a completely self-paced online course - you decide when you start and when you finish.
How long do I have access to the course?
How does lifetime access sound? After enrolling, you have unlimited access to this course for as long as you like - across any and all devices you own.
Will I get support for completing this course?
YES! We've built a supportive community of other aspiring entrepreneurs specifically for this course. Join our From Dropout to Digital Nomad Facebook Group here: https://www.facebook.com/groups/171424366974705/ and interact with me and other students who've already completed this course.
What do I do if I already have a profitable idea?
If you've already found a profitable idea, I would still recommend taking this course because you will also learn about online business strategies and how to successfully balance your side-business with your day job. If you're entirely convinced you already have a profitable idea you're interested in pursuing, sign-up for this course's successor: From Dropout to Startup - The Dropout's Guide to Finding Product-Market Fit, Validating Your Online Business, and Finally Quitting Your Day Job here: https://echostudio.co/validate-your-business
This course is not open for enrollment.